Description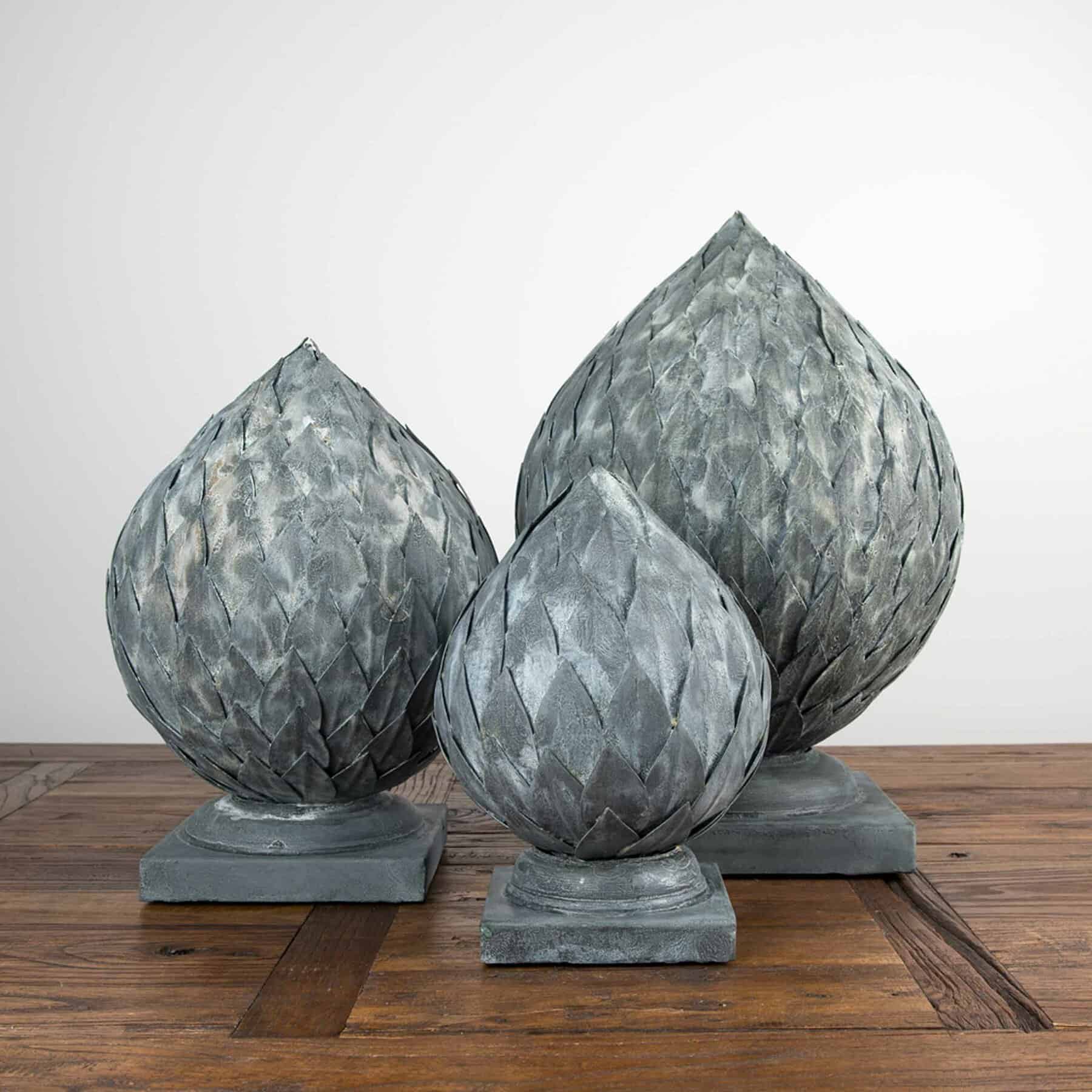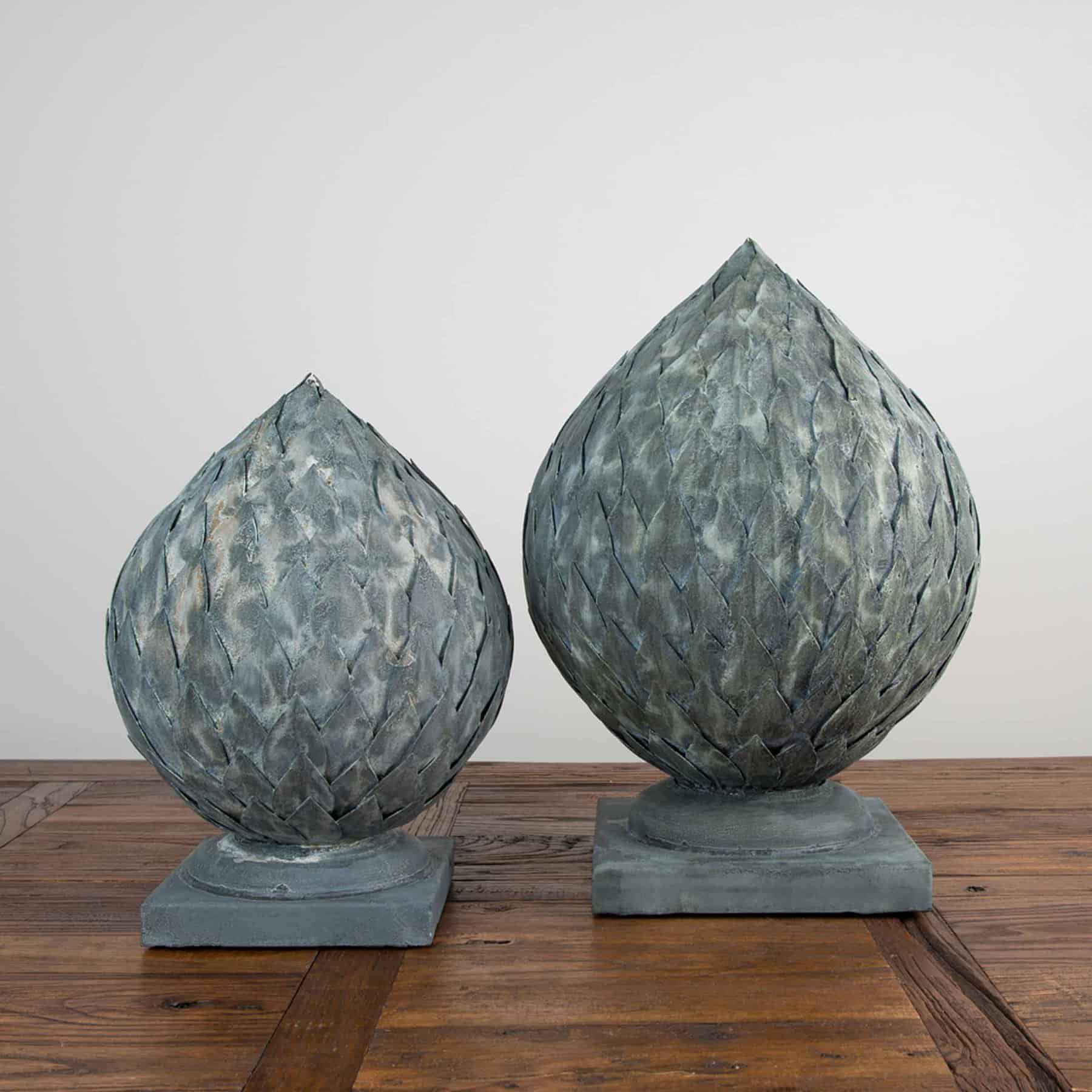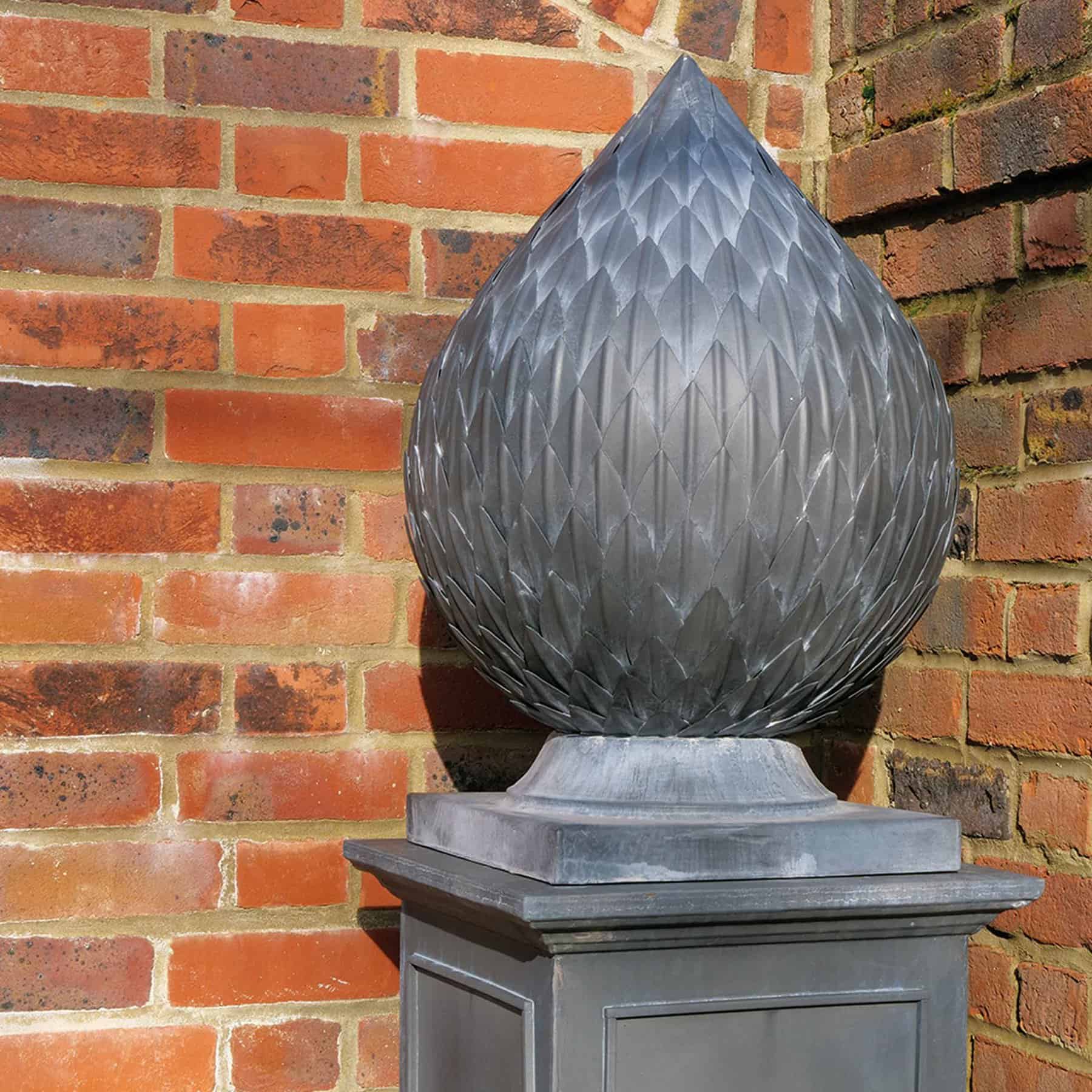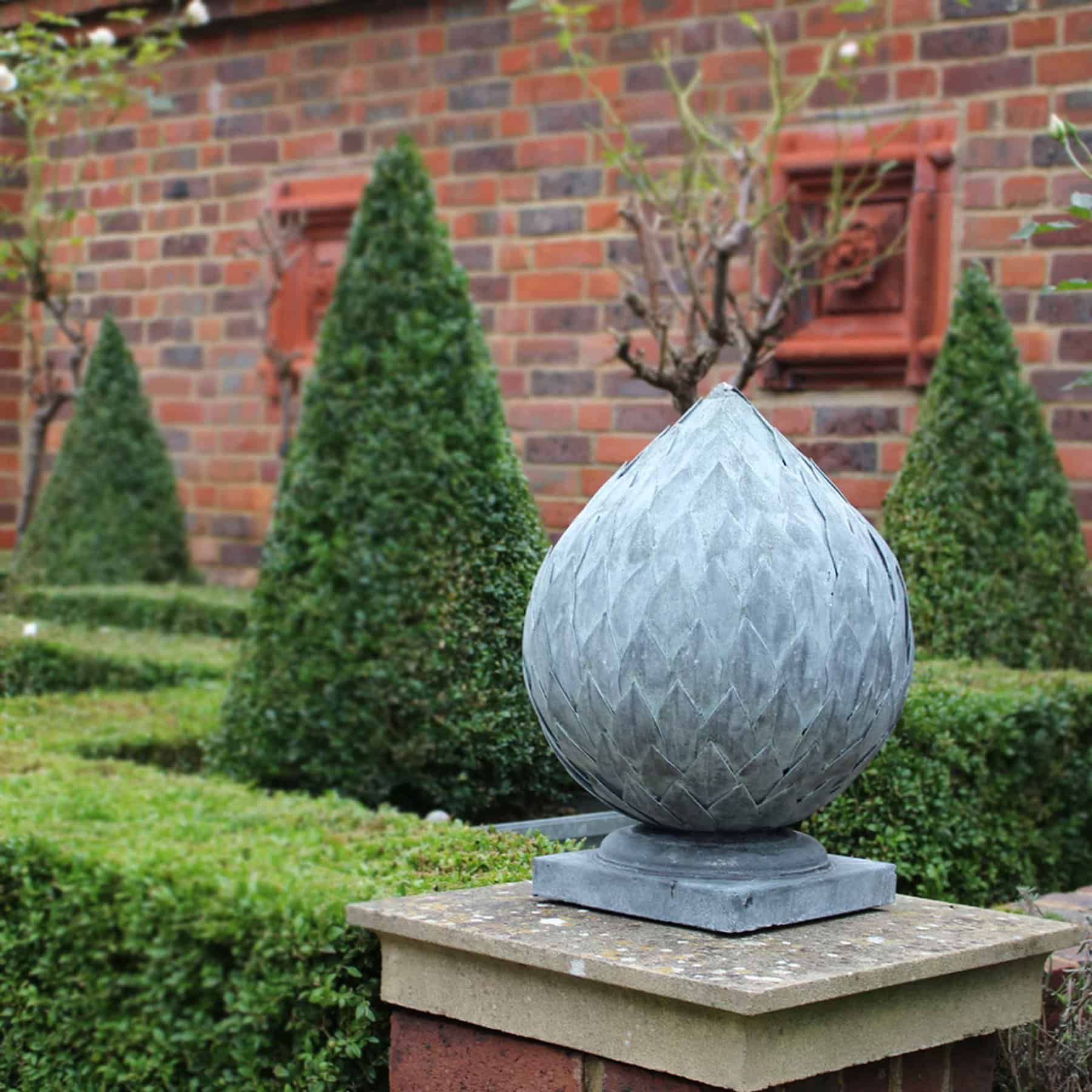 Description
Introducing the Artichoke Sculpture: A Masterpiece of Craftsmanship and Beauty
The Artichoke Sculpture is a testament to exquisite craftsmanship, meticulously constructed using hundreds of individually cut zinc leaves. Each leaf is artfully layered and skilfully hand-welded onto a spherical frame, resulting in a stunning and intricately detailed masterpiece.
Drawing inspiration from our beloved Leaf Ball Collection, the Artichoke Sculpture distinguishes itself with its tapered top and sturdy base, which provide both elegance and stability. Available in four different sizes, these sculptures are designed to captivate, whether grouped together for a striking display or used individually, adding year-round interest and charm to any garden.
Versatile in nature, these Artichoke Sculptures are equally at home indoors, where they become a captivating centrepiece for any table. For those seeking to make a bold statement, the Large and XL sizes can be elegantly showcased on one of our pedestals, creating a dramatic accent in any room or garden.
Here are the weights for each size:
Small: 5 kg
Medium: 8 kg
Large: 10 kg
XL: 15 kg
In summary, the Artichoke Sculpture is not merely a garden ornament; it is a work of art that fuses meticulous craftsmanship with timeless beauty. Whether adorning your outdoor space or gracing your indoor decor, these sculptures stand as a testament to artistry and elegance, offering a touch of sophistication that will be admired and cherished for years to come
Specifications
| | |
| --- | --- |
| Small | 22cm W x 22cm D x 32cm H // Base Size: 16cm x 16cm x 2.5cm // Weight: 5kg |
| Medium | 28cm W x 28cm D x 40cm H // Base Size: 20cm x 20cm x 3cm // Weight: 8kg |
| Large | 35cm W x 35cm D x 50cm H // Base Size: 25cm W x 25cm D x 3.5cm H // Weight: 10kg |
| X Large | 41cm W x 41cm D x 60cm H // Weight: 15kg. |
Delivery 
This item will be directly delivered to you from the manufacturer within ten weeks
Please call us to discuss shipping prices
Returns
Please contact us if you have any problems with the quality of your product or delivery service.