Description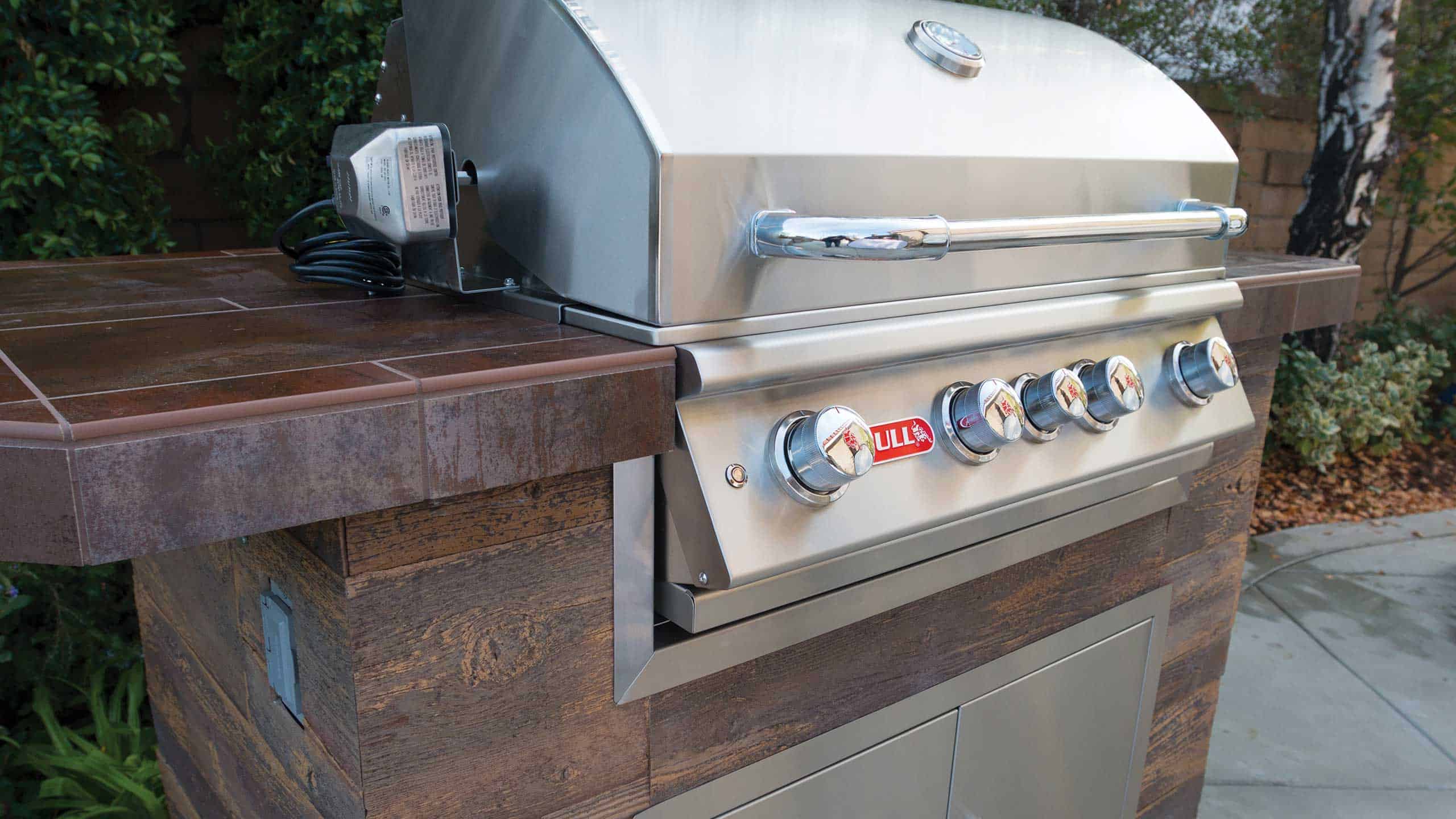 Description
Elevate your outdoor culinary adventures with the Bull Angus Built-In 4 Burner Gas Barbecue, a 76cm stainless steel masterpiece designed to redefine your grilling experience. Crafted with precision and durability in mind, this 30-inch drop-in grill is packed with power and features that set it apart.
The Angus is engineered for seamless integration into your outdoor kitchen island, blending functionality with style. Its robust construction, including a lifetime warranty on the firebox, cooking grates, and premium stainless steel cast bar burners, ensures both longevity and peace of mind. This grill is not just a cooking appliance; it's a testament to Bull's commitment to quality and innovation.
Powerful Performance: The Angus boasts four burners that deliver exceptional cooking power, turning your outdoor space into a high-performance grilling haven.
Premium Stainless-Steel Construction: Crafted from top-tier materials, the Bull Angus is built to withstand the elements and provide long-lasting durability, ensuring it stands the test of time.
Lifetime Warranty: Bull stands behind the Angus with a lifetime warranty on critical components, including the firebox, cooking grates, and premium stainless steel cast bar burners, offering unparalleled confidence in your investment.
30-Inch Drop-In Design: Tailored for use in outdoor kitchen islands, the Angus seamlessly integrates into your culinary space, combining functionality with a sleek aesthetic.
Versatile Cooking Options: With four burners at your disposal, the Angus allows for versatile cooking, from high-temperature searing to low and slow barbecuing, accommodating a range of culinary preferences.
Precision Temperature Control: The grill is equipped with precise temperature control knobs, allowing you to fine-tune the heat for optimal cooking results.
Ample Cooking Space: The 76cm grill provides ample space for grilling a variety of dishes, making it ideal for entertaining guests or preparing meals for the family.
Experience the epitome of outdoor grilling with the Bull Angus Built-In 4 Burner Gas Barbecue, where power, durability, and innovation converge to create a grilling experience like no other.
Features
Standard Features of the Angus Built-In 4 Burner Gas Barbecue:
Powerful Cooking: Equipped with four burners, the Angus provides ample cooking power for versatile outdoor grilling.
Zinc Knobs: Stylish and functional zinc knobs offer precise control over the temperature, ensuring optimal cooking results.
Built-In Thermometer: The grill features a built-in thermometer, allowing you to monitor cooking temperatures with ease and precision.
Lighting Systems: Enhancing convenience, the Angus comes with lighting systems for efficient illumination, making evening grilling sessions a breeze.
Cooking Surface 76cm x 49cm
Warming Rack 76cm x 18cm
Delivery 
✅ Free Shipping To Mainland UK
Warranty
Warranty Details
ANGUS BUILT-IN
#47628CE-LPG
#47629CE-NG
Fire Box & Roasting Hood
Lifetime
Cooking Grates
Lifetime
Burners
Lifetime
Flame Tamers
5 years
Returns
Please contact us if you have any problems with the quality of your product or delivery service.