Description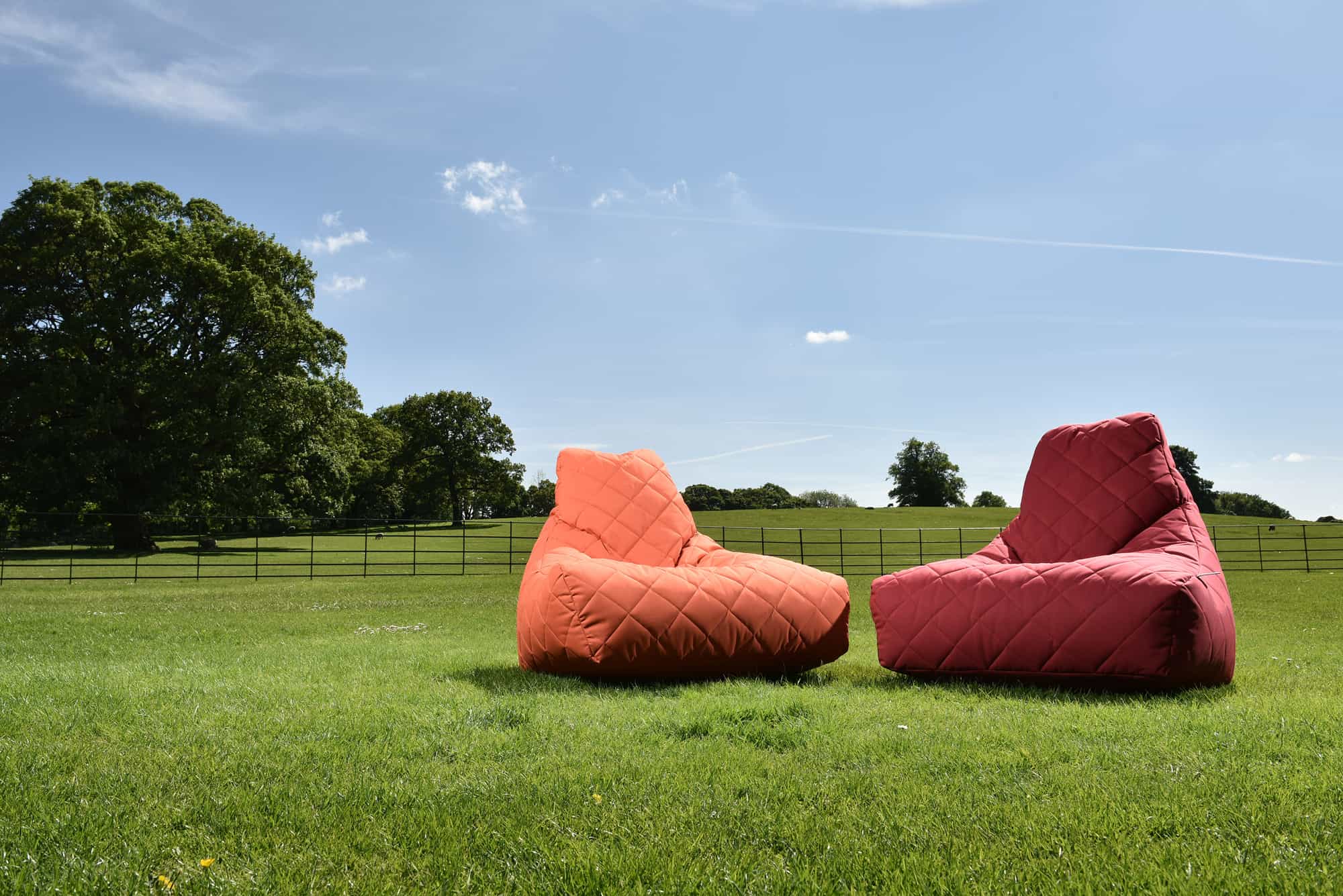 Description
Introducing the Extreme Lounging Mighty B-Bag Quilted Indoor Bean Bag in Berry.
Prepare to be captivated by the enhanced version of the Greatest Beanbag in the World! The Mighty B-Bag Quilted Bean Bag has undergone a remarkable transformation, now featuring super-tough, showerproof material and an exquisite design that elevates it into a true furniture masterpiece. It's safe to declare that you've never truly experienced relaxation until you've immersed yourself into the remarkable comfort, versatility, and undeniable coolness of this beanbag.
Stylish Design:
The Mighty B-Bag Quilted is not just a beanbag; it's a designer piece of furniture. Crafted from high-quality polyester and exceptionally durable materials, it boasts a stylish design that sets it apart. It's an aesthetic addition that enhances any indoor or outdoor space.
Versatile Outdoor Use:
This incredible beanbag is more than just an indoor piece. With its robust construction and showerproof material, it's perfectly suited for outdoor adventures. Whether you're in the garden, at the beach, by the pool, or indoors, this beanbag adapts seamlessly to your surroundings.
Wide Range of Colours:
The Mighty B-Bag Quilted offers a choice of 11 vibrant colours, allowing you to select the one that best suits your personal taste and complements your space. From the timeless Berry to a variety of other stunning hues, there's an option for every preference.
Exceptional Comfort:
Beyond its stylish exterior, this beanbag is designed for your ultimate comfort. It envelops and moulds itself to the contours of your body, creating a personalized seating experience. Additionally, it harnesses your body heat to maintain an ideal temperature, ensuring your relaxation is both comfortable and soothing.
Durable and Beneficial:
Crafted with longevity in mind, the Mighty B-Bag Quilted is built to withstand the test of time. Its durable construction ensures it maintains its shape and comfort even with regular use. Plus, the personalized comfort it offers has beneficial effects on your relaxation and well-being.
In summary, the Extreme Lounging Mighty B-Bag Quilted Indoor Bean Bag is a remarkable fusion of style, durability, and comfort. Whether indoors or outdoors, its versatile design and exceptional comfort make it a must-have piece of furniture. Elevate your relaxation experience to new heights of comfort and style with this extraordinary beanbag that is designed to exceed your expectations.
Specifications
Features and Benefits:
Material: Polyester Fabric
Filling: EPS polystyrene
Polyester base
Durable rubber handle
Showerproof
Includes carry handle for easy transporting
This stylish bean bag is available in 11 colours (White / Grey / Black / Brown / Orange / Lime / Red / Royal Blue / Aqua / Berry / Pink)
Measurements:
Mighty
Width: 99cm
Depth: 80cm
Height: 94cm
Weight: 6kg
Although it can be used outdoors we recommend to bring it inside when not in use as rain can eventually damage the stitching
To keep clean, just simply wipe down with a damp cloth
This funky chair is extremely durable. You can put the chair just about anywhere, from your living room to your garden
Delivery
We offer FREE Mainland UK Delivery on all orders
Returns
Please contact us if you have any problems with the quality of your product or delivery service.