Description
Trailing ivy for a trailing finish that can be used to add volume, or even as a standalone plant for baskets and planters.
Use these lush plants as you please, simply slotting them into the Vistafolia® Panel where you want them.
Each Colour Box contains enough plants to personalise 8 Vistafolia panels.
* Manufactured to ISO 9001 Standards
* 5 year warranty
CREATE SHAPES – MIX & MATCH
Additional plants give the wall a random element that is even more akin to a natural wall that can be used on their own or in a combination.
YOUR WALL YOUR WAY
Simply slot the plants in to add bursts of vibrant colours and extra depth to your Vistafolia® Panels to give you the look and finish that you desire.
GREEN WALLS YOUR WAY – FINISH AND BLEND WITH COLOUR BOXES
The finish, the polish and the personal touch. That's what is achieved with Vistafolia Colour and Texture Boxes. Each box works harmoniously to create a seamless, flawless look, enhanced by your personal style and design eye.
Buy online and get it delivered to your door – FREE DELIVERY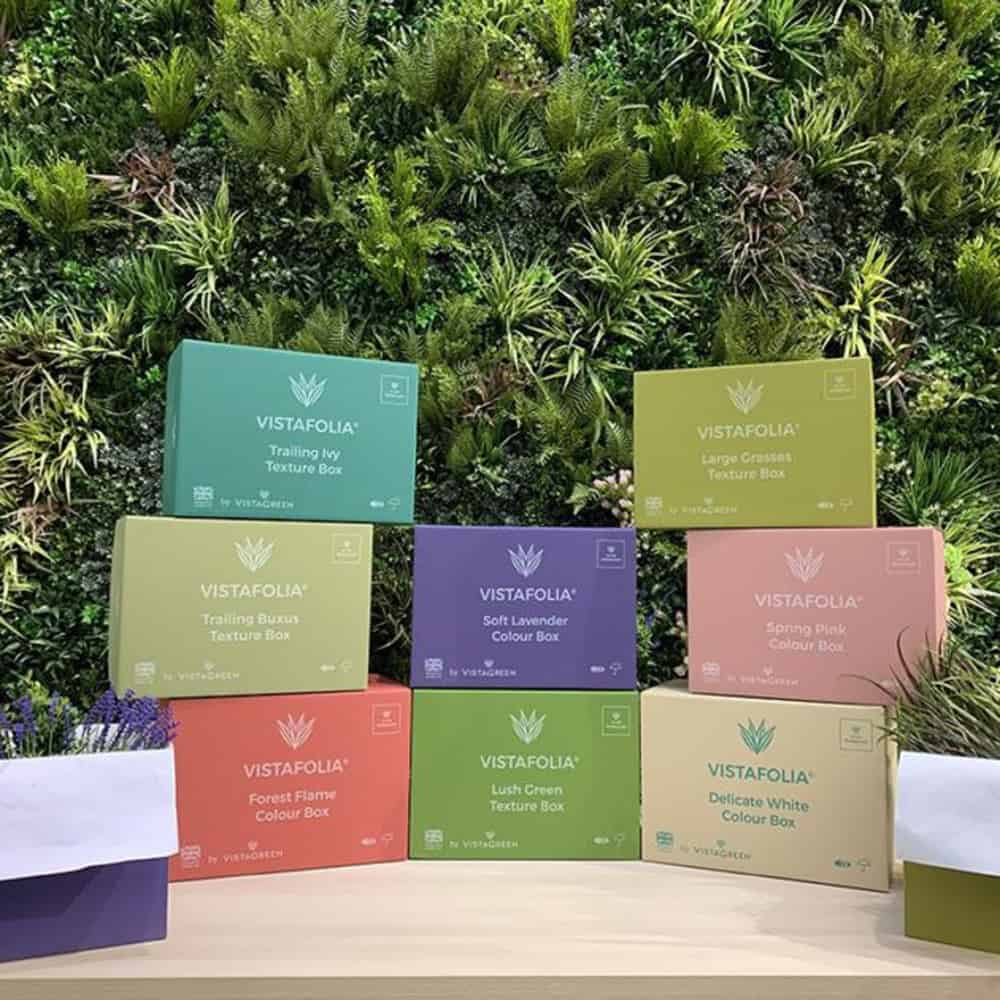 COMBINE THE IVY WITH OTHER BOXES IN OUR RANGE FOR A TRULY BESPOKE GREEN WALL FINISH
OUR ULTRA-REALISTIC TRAILING IVY CAN BE PLACED IN A VARIETY OF LOCATIONS INDOOR AND OUTDOOR
THE IVY DETAILING ENSURES A COMPLETELY NATURAL LOOK, EVEN CLOSE UP
WHY NOT MIX IT UP AND USE THE IVY TO CREATE TO CEILING DISPLAYS IN YOUR OFFICE OR WORKPLACE