Description
A tumble of wild grasses and earthy ferns merged with green-fused and delicate flowers.
Use these lush plants as you please, simply slotting them into the Vistafolia® Panel where you want them.
Each Colour Box contains enough plants to personalise 8 Vistafolia panels.
* Manufactured to ISO 9001 Standards
* 5 year warranty
CREATE SHAPES – MIX & MATCH
Additional plants give the wall a random element that is even more akin to a natural wall that can be used on their own or in a combination.
YOUR WALL YOUR WAY
Simply slot the plants in to add bursts of vibrant colours and extra depth to your Vistafolia® Panels to give you the look and finish that you desire.
GREEN WALLS YOUR WAY – FINISH AND BLEND WITH COLOUR BOXES
The finish, the polish and the personal touch. That's what is achieved with Vistafolia Colour and Texture Boxes. Each box works harmoniously to create a seamless, flawless look, enhanced by your personal style and design eye.
Buy online and get it delivered to your door – FREE DELIVERY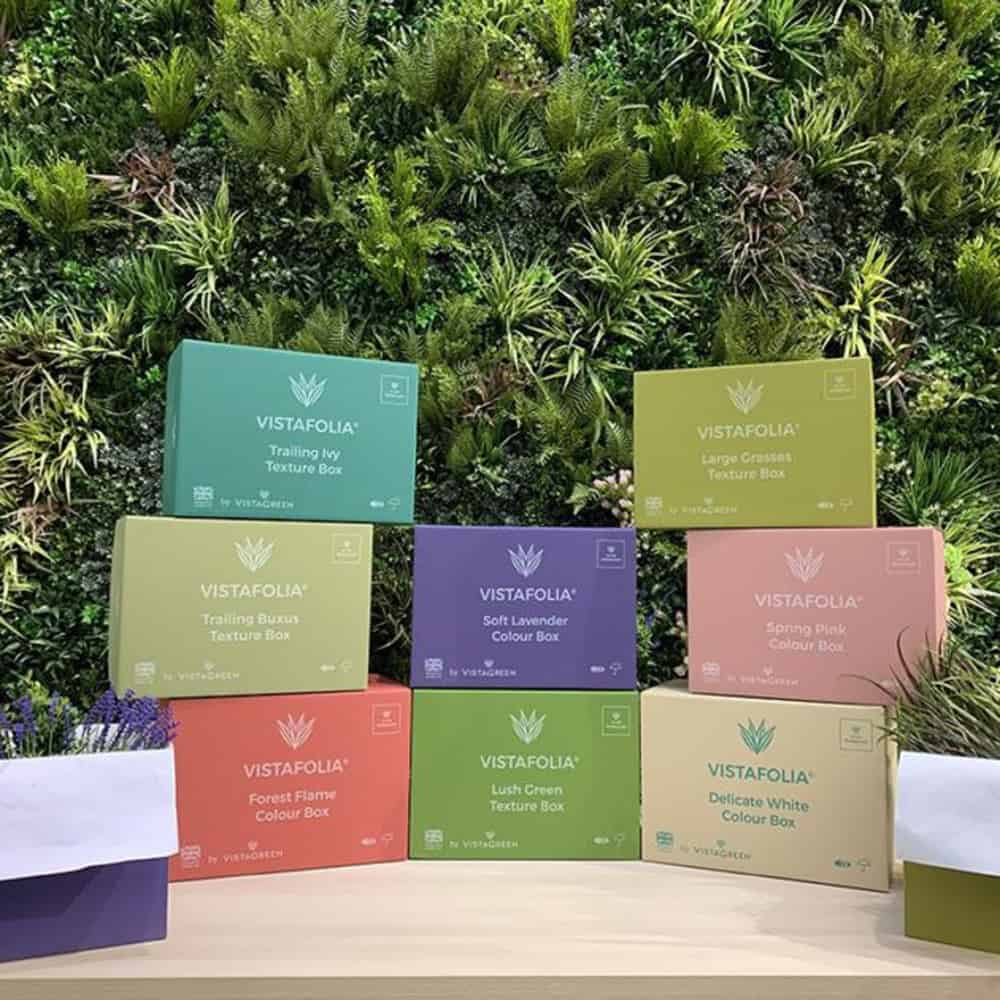 COMBINE THE SPRING PINK FLOWERS WITH OTHER BOXES IN OUR RANGE FOR A TRULY BESPOKE GREEN WALL FINISH
CUSTOMIZED TO FIT ANY CONCEIVABLE DIMENSION BY ADDING EXTRA DEPTH
CREATE A BIT OF PRIVACY, WITH THIS PERFECT PERFECT HOME DÉCOR SOLUTION FOR MANAGING YOUR SPACE.
GIVE YOUR WALL THE DEPTH OF TEXTURE IT DESERVES WITH SWATHES OF FOLIAGE TO CREATE POINTS OF INTEREST